Comprehensive Planning Approach

A Talent for Making Money is Not Enough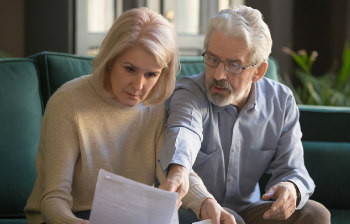 Many people have the ability to accumulate wealth, but frequently fail to protect and keep their gains.
Today, we are literally bombarded with ideas from newspaper articles, magazines, radio, television and even the internet about how to accumulate wealth!
It is not unusual for individuals to seek the advice of professional insurance agents, investment brokers, accountants and lawyers. However, they may not receive professional advice on how to coordinate all aspects of their Financial and Estate Plan.
Many individuals know that the way they manage their financial affairs can make a significant difference. The questions they most often face is "which of these products and services best fit my unique situation?". Not being sure, they simply do nothing and lose an important element of the planning process that cannot be replaced. Time!
Investments, Taxes, Insurance, Debt & Estate

In developing a Comprehensive Planning Approach, we divide the planning process into 5 key areas: Investments, Insurances, Taxes, Debt Elimination and Estate Planning. Please consider the following:
Are you making suitable investment choices?
Investments - are not all alike. Knowing which investments are suitable for our own unique situation is extremely important. The wrong investment can subject us to unnecessary risks, taxes and performance that will cause us to fall far short of our financial goals.
Do you have the proper type and kind of insurance?
Insurance - is extremely complex today. Having either too little, too much or the wrong kind of insurance protection puts your entire life's savings and standard of living at risk.
Are you paying more in taxes than you need to now and in the future?
Taxes - are a fact of life. Unfortunately, it is also a fact that most people pay more in taxes than they need to. Not actively managing your tax liability can substantially reduce the amount of assets available to provide for an adequate standard of living today and in retirement.
Do you have a debt elimination plan?
Debt - much like taxes, is a fact of life today. We need to understand debt. When used properly, debt gives us the ability to leverage our assets to improve our cash flow and increase our net worth. When not used properly, can substantially affect our standard of living.
Have you taken steps to protect your estate and make sure it passes to your heirs quickly and efficiently?
Protecting your Estate - Establishing estate planning documents in the form of Wills and Trusts is the only way to ensure the estate you have created will be passed to your heirs at the time and in the manner you wish. Many parents have unintentionally and very innocently disinherited their children by not understanding estate planning, and not creating a proper estate plan. Knowledge and Guidance in this area is paramount to insuring your hard earned assets will be transferred to the ones you love.
What We Believe Makes Us Different
At Fischer Financial Services, we have a personalized approach to providing a comprehensive financial planning for our clients.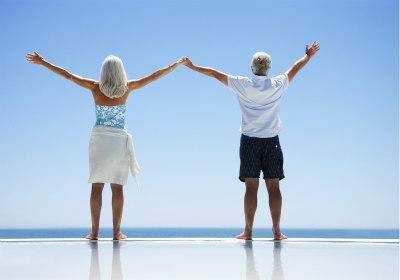 First, we focus our attention on identifying the specific needs of each of our clients. Each client is unique and requires a personalized approach to their planning situation.
Next, we educate our clients in the planning process to ensure they understand each part of their plan.
We then work with clients to develop a Financial and Estate plan to help them manage their specific goals.
We help each client identify the products and services that fit their needs and goals.
We assist each client in the implementation of their personal Financial and Estate plan.
As a result, each client receives a Comprehensive Planning Approach that is tailor made to their individual needs and goals.