Rick Fischer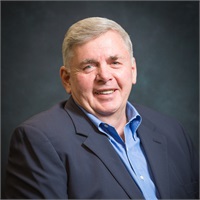 Fischer Financial Services
315 Main Street
Waterville, ME 04901
Phone: 207-873-7654
Fax: 207-873-7710
---
After completing 4 years in the United States Navy, Rick attended Thomas College in Waterville majoring in accounting, and earned a Bachelor of Science in Business Administration. Following college, Rick worked as an auditor for the U.S. Department of Transportation.
In 1981, Rick left Government employment and entered the insurance profession where he started the Rick Fischer Agency, providing commercial and personal insurance products and advice to his clients. In 1985, Rick became Securities licensed and began offering mutual fund investments as well.
As his knowledge and experience grew, he found himself looking for ways in which he could provide additional services to his clients, and a way to capitalize on his military, accounting and insurance background.
In the early 1990's, Rick had an opportunity to work with an Estate Planning Attorney and was able to gain extensive training and knowledge that led him to conduct joint seminars with the attorney about the advantages of establishing Revocable Living Trusts. He quickly realized the value of creating a plan that seeks to ensure estate assets would pass to heirs when and how clients wanted. He also recognized that establishing an estate plan was only part of what a client needed to consider.
In 1994, Rick began conducting educational seminars at local colleges and universities that addressed all areas of financial and estate planning. Rick enjoyed teaching and found that his experience in accounting, taxation, auditing, insurance, investments and estate planning gave him the ability to take very complex issues and explain them in a way that people could understand.
Just knowing what to do does not always motivate someone to move forward with financial and estate planning. However, understanding what you are doing and why you are doing it is critical and quickly eliminates procrastination from the planning process.
Staying current on all aspects of insurance and planning issues was too demanding, so after much soul searching, Rick decided that he would best serve his clients by focusing all his time in the financial and estate planning areas. As a result, in 1995, he sold the insurance agency and changed the business name to Fischer Financial Services.
Rick's passion for educating his clients, helping them pursue their goals and making sure they have addressed all areas of financial and estate planning issues is stronger than ever. If you have the desire to address your financial and estate planning needs, and want to work with a caring and knowledgeable professional, please give Rick a call.